Heritage Learning Academy has partnered with Kid Orange Tech and ABC Mouse to build a better connection between parents, kids and schools. Kid Orange Tech provides technology solutions and services designed to empower educators to reach, teach and captivate the 21st century child. ABC Mouse is a wonderful enhancement to our core curriculum, Assessment Technology Incorporated.
ABCmouse.com is the most comprehensive early education website available today for children ages 2–6. With over 5,000 interactive learning activities and 450 lessons, ABCmouse.com helps children master fundamentals in reading, math, beginning science, art, music, and more. Young learners can learn in a multitude of ways. They can read books, play games, paint pictures, listen to music, and even go on virtual field trips. Areas like our interactive zoo help children learn about different animals and watch lifelike animations. Our library is filled with classic tales that come to life and original stories that introduce important reading concepts.
Our Step-by-Step Learning Path guides children through each lesson, organizing all the site activities into an easy-to-follow curriculum designed by early childhood learning experts. Parents can also build custom lessons for their children using our unique Lesson Builder feature. They have total control over each aspect of their child's experience on the site and can track their progress easily. Or, children can learn independently by exploring the site on their own and because every activity on ABCmouse.com has one or more specific educational objectives you can be sure your child will be learning no matter where they are on the site.
The leading online educational website for children ages 2–6, ABCmouse.com has been the recipient of numerous awards from national organizations focused on parenting and learning, as well as from the media. Below is a selection of the accolades we've received.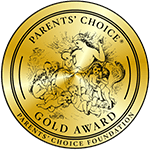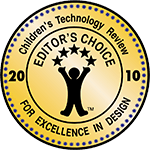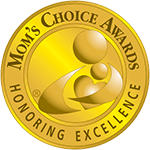 Parents' Choice Gold Award Editor's Choice Award Mom's Choice Awards Gold



To learn more visit ABCmouse.com
We like you! Like us on Facebook for the latest updates on our kids.